Black Lives Matter
Not Debatable.
Willy Book Special
Willy Tours "Don't Skip Out On Me"
Willy's new novel is coming out and He's hitting the road. There will be reading and interviews as well as songs from RF and The Delines catalog. Don't miss it! Details Here
JAN 25
Cork, Ireland
Coughlan's Bar
JAN 28
Belfast, United Kingdom
Crescent Arts Centre
JAN 29
Dublin, Ireland
Whelan's
JAN 30
Newcastle upon Tyne, United Kingdom
Gosforth Civic Theatre
JAN 31
Glasgow, United Kingdom
Charles Rennie Mackintosh Society
FEB 1
London, United Kingdom
Cecil Sharp House
FEB 2
Don't Skip Out on Me Tour
3 New Bridewell, Nelson Street, Bristol, BS1 2QD
FEB 3
Don't Skip Out on Me Tour
40 George Leigh St, Ancoats M4 5DG Manchester, UK
FEB 4
Leeds, United Kingdom
Howard Assembly Room at Opera North
FEB 5
London, United Kingdom
Curzon Cinema
FEB 7
Stockholm, Sweden
Twang
FEB 9
Utrecht, Netherlands
Tivoli Vredenburg
FEB 10
Kilkenny, Ireland
John Cleere's Bar & Theatre
FEB 13
New York, NY
powerHouse Arena
FEB 20
Portland, OR
Powell's City of Books
FEB 22
San Francisco, CA
Green Apple Books on the Park
Love Letter
We want to thank everyone who's come and seen us or let us stay in their basements and floors and sometimes beds. The kindness of strangers is real and before RF I don't think any of us thought it was. For over twenty years people took care of RF with barbeques and all night drinking sessions, hang over curing breakfasts, and cakes and sandwiches for the hungover drive to the next show. We got to see some of the great dive bars in America, had endless adventures and near misses, and because of luck we all got to travel overseas and see parts of the world we would have otherwise never seen. All along the way people were kind, people took care of us and helped us out, and people came to our shows. What great luck. So thank you. RF is on the back-burner that's true, but I've convinced the guys to do the soundtrack to my new novel. So in one form or another we'll continue, I hope, to put music out. Thanks again for the ride.   Willy and RF
Tour Requests
Request line is now closed. Thank you for the input!
As this will be our last tour for a while we thought we would do an informal poll. What are your favorite RF songs to see performed live?
These can be songs we never play or play often, your choice. Pick up to three songs and send them via our contact form we will run the results through the super-computer and add the top five or so to the set. We have already started rehearsals so let's put a deadline of September 12 on this so we have a chance to refresh tired brain cells.
Thanks for your continued support
xo
Willie Nelson July 24 Dixie Mattress July 22
For those of you lucky enough to have tix to Willie at the Edgefield this weekend, don't be late or you will miss li'l old Richmond Fontaine opening for our idol. That baby is sold out so you will have to catch us at Dixie Mattress Fest on Friday July 22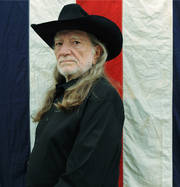 Dixie Mattress Festival July 22
We are looking forward to rocking out with JJ and the Jackmormons Friday night Jul 22. @ Stargazer Farm
It's going to be the "Steel Quartet" Willy, Paul, Freddy and Sean, reminiscent of early century RF. A rare opportunity indeed!
If you can't make the whole weekend they now have single day tix.
You Can't Go Back If There's Nothing To Go Back To
New Tour Dates
Richmond Fontaine European Tour 2016
Duo dates
April 3- Stockholm, SE –Bryggarsalen
April 5 – Helsinki, FI – Korjaamo
April 6 – Tampere, FI – Telakka
April 7 – Turku, FI – Gong 2
April 8 – Oslo, NO – Buckleys
April 9 – Bergen, NO – Madam Felle
April 10 – Copenhagen, DK – KB18
Full band dates
April 11 – Amsterdam – Paradiso North
April 12 – Nijmegen, Brebl
April 13 – Den Haag, Paard van Troje
April 14 – Hoorn – Huis Verloren
April 15 – Brighton – Bleach
April 17 – Winchester –The Railway (2 shows)
April 18 – Bristol – The Tunnels
April 19 – Birmingham – Hare & Hounds
April 20 – London – Dingwalls
April 21 – Oxford – The Bullingdon
April 22 – Manchester – The Deaf Institute
April 23 – Bedford – Esquires
April 24 – Leeds – Brudenell Social Club
April 25 – Sheffield – The Greystones
April 26 – Newcastle – The Cluny
April 27 – Glasgow – The Art School
April 28 – Belfast – Voodoo
April 29 – Dublin – The Workman's Club
April 30 – Kilkenny- Roots Festival
May 1st – Kilkenny- Roots Festival
May 13 – Portland, OR – Star Theater Record Release Party w/ Minus 5 and Mike Coykendall
May 14 – Seattle, WA – Sunset Tavern Release Party w/ Minus 5
New Harding Video
Check out this new video from brother Dave. Amazing beard variation as this was shot in one day!!