Tour Requests
August 23, 2016
Request line is now closed. Thank you for the input!
As this will be our last tour for a while we thought we would do an informal poll. What are your favorite RF songs to see performed live?
These can be songs we never play or play often, your choice. Pick up to three songs and send them via our contact form we will run the results through the super-computer and add the top five or so to the set. We have already started rehearsals so let's put a deadline of September 12 on this so we have a chance to refresh tired brain cells.
Thanks for your continued support
xo
Willie Nelson July 24 Dixie Mattress July 22
July 19, 2016
For those of you lucky enough to have tix to Willie at the Edgefield this weekend, don't be late or you will miss li'l old Richmond Fontaine opening for our idol. That baby is sold out so you will have to catch us at Dixie Mattress Fest on Friday July 22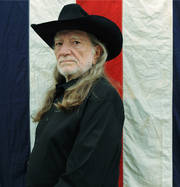 Dixie Mattress Festival July 22
March 24, 2016
We are looking forward to rocking out with JJ and the Jackmormons Friday night Jul 22. @ Stargazer Farm
It's going to be the "Steel Quartet" Willy, Paul, Freddy and Sean, reminiscent of early century RF. A rare opportunity indeed!
If you can't make the whole weekend they now have single day tix.
You Can't Go Back If There's Nothing To Go Back To
March 18, 2016
New Tour Dates
February 2, 2016
Richmond Fontaine European Tour 2016
Duo dates
April 3- Stockholm, SE –Bryggarsalen
April 5 – Helsinki, FI – Korjaamo
April 6 – Tampere, FI – Telakka
April 7 – Turku, FI – Gong 2
April 8 – Oslo, NO – Buckleys
April 9 – Bergen, NO – Madam Felle
April 10 – Copenhagen, DK – KB18
Full band dates
April 11 – Amsterdam – Paradiso North
April 12 – Nijmegen, Brebl
April 13 – Den Haag, Paard van Troje
April 14 – Hoorn – Huis Verloren
April 15 – Brighton – Bleach
April 17 – Winchester –The Railway (2 shows)
April 18 – Bristol – The Tunnels
April 19 – Birmingham – Hare & Hounds
April 20 – London – Dingwalls
April 21 – Oxford – The Bullingdon
April 22 – Manchester – The Deaf Institute
April 23 – Bedford – Esquires
April 24 – Leeds – Brudenell Social Club
April 25 – Sheffield – The Greystones
April 26 – Newcastle – The Cluny
April 27 – Glasgow – The Art School
April 28 – Belfast – Voodoo
April 29 – Dublin – The Workman's Club
April 30 – Kilkenny- Roots Festival
May 1st – Kilkenny- Roots Festival
May 13 – Portland, OR – Star Theater Record Release Party w/ Minus 5 and Mike Coykendall
May 14 – Seattle, WA – Sunset Tavern Release Party w/ Minus 5
New Harding Video
November 9, 2015
Check out this new video from brother Dave. Amazing beard variation as this was shot in one day!!
RF at The Tractor Tavern in Seattle Jan. 9, 2015
December 16, 2014
Brother Fernando has asked us to play with his smokin' band Friday Jan. 9th at our favorite Seattle venue Tractor Tavern.
Naturally we couldn't refuse. Doors at 8pm. Tix here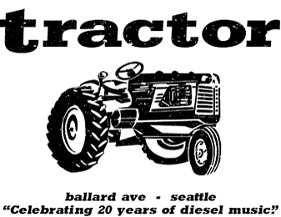 Back in the USA
November 20, 2014
The Delines have returned from their World Tour and Willy bought a book of stamps so the RF store is back up and running.
XO
RF
Merch Hiatus
October 2, 2014
Our merch page is going on vacation until Nov 22. You can still hit your local record store or download at richmondfontaine.bandcamp.com
thanks
RF
Kenton Club Tonight!
September 18, 2014
People of Portland. Richmond Fontaine tonight at the World Famous Kenton Club 9pm with Morgan from Drunken Prayer. Our only local gig in 2014!
Only 2014 Full Band Dates
August 7, 2014
We have been invited to go to Pendleton to play Saturday night of the Round Up and couldn't say no to a lifelong dream. Not in the Round Up (Paul wanted to try bull riding but insurance wouldn't cover it) We will be at Great Pacific on South Main. Sept. 13th 7:30
As long as we are rehearsed we figured why not have a party at the Kenton Club Sept. 18th 9:30.
Looks like these will be our only live dates this year. Come on down!
The Delines @ Mississippi Studios Tonight!
June 25, 2014
The Delines have just returned from a tour of Ireland and the UK and are ready to celebrate the USA release of their album "Colfax". Come on down to Mississippi Studios here in Portland and join us. The mighty Fernando Band will be kicking off at 9pm
The Delines Tour
April 29, 2014
Our sister band The Delines new album released this week in Europe and June 17 here in the USA and to celebrate they are hitting the road.
Check out the music here and come see a show!
May30. Tour kick-off party @ The World Famous Kenton Club, Portland. OR
June 2 :: Cyprus Ave, Cork
June 3 :: Errigle Inn, Belfast
June 4 :: Whelans, Dublin
June 5 :: Cleeres, Kilkenny
June 6 :: Dolan's Warehouse, Limerick
June 7 :: Roisin Dubh, Galway
June 10 :: The Lexington, London Tickets
June 11 :: Railway, Winchester
June 12 :: St. Bonaventures, Bristol
June 13 :: The Maze, Nottingham
June 14 :: Art Bar (Bullingdon), Oxford Tickets
June 15 :: The Greystones, Sheffield
June 17 :: Hare and Hounds, Birmingham Tickets
June 18 :: Night and Day Cafe, Manchester Tickets
June 19 :: Brudnell Social Club, Leeds
June 20 :: Oran Mor, Glasgow Tickets
June 21 :: Jumpin Hot Jamboree, Easington Colliery, Newcastle Tickets
June 22 :: Palmeria, Brighton Tickets
June 25. "Colfax" Release Party @ Mississippi Studios, Portland OR
More Dates for "The Free"
March 25, 2014
Wednesday, April 16 -7:00pm Left Bank Books in St. Louis, Missouri. http://www.left-bank.com/event/willy-vlautin-free
Thursday, April 17 –5:30PM reading and then screening of The Motel Life film at 6:00PM @ the Ragtag Cinema, Columbia, Missouri. Introduction before and Q&A after film with Willy. http://www.ragtagcinema.org/
Friday, April 18 –12:00 pm reading at Missouri River Regional Library (through Downtown Book & Toy) in Jefferson City, Missouri. http://bookandtoy.net/index.php?page_id=events&eventID=132
Friday, April 18-5:00pm in-store performance as part of Record Store Day promotion at Euclid Records in St. Louis, Missouri at 5:00PM. www.euclidrecords.com 
Saturday, April 19 – 3:00 pm Reading at Boxcar Books http://www.boxcarbooks.org/News
Sunday, April 20 –6:30 pm The Motel Life film screening at the Indiana University Cinema. Introduction before and Q&A after film with Willy.  http://www.cinema.indiana.edu/?post_type=film&p=6314
"The Free" Book Tour
January 10, 2014
Hey friends, Willy is hitting the streets to promote his 4th novel "The Free". Check out his whirlwind tour to see if he's coming to your town then go listen to him read you a story, possibly sitting in his lap.
Jan 28 @ 6:30pm : The Gutter Bookshop, Dublin (Willy to be interviewed by Roddy Doyle)
Jan 29 @ 7:00pm : No Alibis @ Ulster Museum, Belfast (Willy to be interviewed by Glenn Patterson)
Jan 30 @ 7:00pm : Rough Trade East, London (Willy to be interviewed by Sarah Hall)
Jan 31 @ 7:00pm : Manchester Lit Festival, Anthony Burgess Foundation
Feb 4 : Powell's Books, Portland, OR
Feb 5 : Elliott Bay Book Co., Seattle, WA
Feb 6 : Third Place Books, Lake Forest Park, WA
Feb 7 : Bloomsbury Books, Ashland, OR
Feb 8 @ 7:00pm : Green Apple Books, San Francisco, CA
Feb 9 @ 7:00pm : Book Passage, San Francisco, CA
Feb 10 @ 6:30pm : Sundance Bookstore, Reno, NV
Feb 11 @ 7:00pm : The King's English Bookshop, Salt Lake City, UT
Feb 12 @ 7:30pm : The Tattered Cover, Denver, CO
Feb 13 @ 6:00pm : Rediscovered Books, Boise, ID
Feb 18: BookCourt, Brooklyn, NY http://bookcourt.com/events/willy-Vlautin venue change
Feb 19 : Parnassus Books, Nashville, TN
Feb 20 @ 6:00pm : Square Books / Thacker Mountain, Oxford, MS
Feb 23 : Hood River Library, Hood River, OR
Feb 25 @ 6:30pm : Village Books / Chuckanut Radio Hour, Bellingham, WA
Feb 26 : Orca Books, Olympia, WA
Feb 27 : AWP Conference, Seattle, WA
Feb 28 : Auntie's Bookstore, Spokane, WA
Mar 1 : Live Wire! Radio, Portland, OR
Mar 4 : Oregon City Library, Oregon City, OR
Mar 12 : Deschutes Library, Bend, OR
Mar 15 @ 5:00 : Sunriver Books, Sunriver, OR
Mar 18 : Broadway Books, Portland, OR
Mar 26 : Vroman's Bookstore, Pasadena, CA
Mar 27 : The Last Bookstore, Los Angeles, CA Date Change
Mar 30 : The Hotel Cafe, Hollywood, CA Canceled
RF with Patterson Hood Jan 8
December 30, 2013
Willy and Dan are opening for Patterson Hood of The Drive By Truckers. It's here in Portland at the Doug Fir Jan,8. 9pm sharp
Luther Russell at Al's Den Oct. 20-26
October 16, 2013
Our brother and producer Luther Russell is coming to Portland to do a residency at Al's Den all next week. We will be joining him the first night (Sun) and dropping in throughout the week. Come on down!
RF to be inducted into the Oregon Music Hall of Fame
September 17, 2013
Though we are all still in our early 30's, we have somehow bribed our way into the Oregon Music HOF. This is an honor normally reserved for people playing music in Oregon for 20 years minimum, clearly impossible for us as we just celebrated Dave's 21er at Hooters in Troutdale last weekend. Mistake or no we intend to eat the Kingsmen's rider in the green room and play a great set before the mix-up is discovered. Join us at the Aladdin Theater Oct. 5th 7pm.
We are also celebrating the 50th anniversary of "Louie Louie" the Kingsmen's masterpiece and required first song to learn for every rock band. Yes they are gonna play it! OMHOFers Quarterflash are going to rip it up for a headlining set
Music Fest Northwest Wednesday at Doug Fir
August 29, 2013
Hey we are playing music fest here in Portland at the Doug Fir Lounge on Sept.4. We are on at 9 sharp but be there by 8 to catch The Eyelids. Check out the sweet line-up.
Doors:  7:00pm
8:00 – 8:40 – Eyelids
9:00 – 9:40 – Richmond Fontaine
10:00 – 10:40 – Fred & Toody Cole
11:00 – End – The Baseball Project
PDX Pop Now! 2013
July 11, 2013
We are playing a set at PDX Pop Now! festival. It is Saturday July, 20 at 7pm. Come on down, eat some elephant ears and rock out!
People of Portland, Dante's this Thursday
June 10, 2013
We are pleased to announce our first full band rock show since 2011. Willy and Dan are hot off of a whirlwind Euro tour and the rest of us have been thawed from the hibernation stations. We will hit the stage at Dante's this Thursday, June 13. Joining us will be 6th Fontaine Ian Moore and his band The Lossy Coils. The Geodes, a supergroup composed of Paul Brainard, Larry Crane and Pauli Pulverenti will begin the festivities around 9.
Richmond Fontaine Duo in Ireland & Norway
May 15, 2013
Willy and Dan couldn't be happier to get back to two of their favorite places in the world! These will be their only European dates of 2013, as Willy is busy working on a new project (stay tuned for more news) and finishing a new novel, and RF is hoping to get another record in the pipeline as well.
First stop is Roscrea, Ireland at Leap Castle. This is a must see gig as Leap Castle is known by many to be the most haunted Castle in the world! Then the boys are off to Listowel Writers' Week where Willy is excited to see favorites Colum McCann, Colm Tóibín, and Peter Murphy. Willy will read as well as play a full gig with Dan.
Next stop is the Working Class Hero Festival in Drammen, Norway for a reading and a gig with our pal Dave Harding and the great Felice Brothers. Then on to a gig in Oslo at one of RF's favorite clubs, MONO.
Hope to see you there and thanks for supporting Richmond Fontaine all these years!
May 29 – Roscrea, Ireland – Leap Castle -full gig- (for tickets please tel/text 0872238040 or email musicrk@iol.ie)
May 30 – Listowel, Ireland – Writers' Week (reading)
May 31 – Listowel, Ireland – Writers' Week (gig)
June 1 – Drammen, Norway – Working Class Hero Festival (gig)
June 2 –  Drammen, Norway – Working Class Hero Festival (spoken word)
June 3 – Oslo, Norway – Mono – (gig)
www.richmondfontaine.com
check us out on facebook
www.willyvlautin.com
A Whole Week of Acoustic Fontaine May 5-11
April 10, 2013
Richmond Fontaine Acoustic Residency at Al's Den
RF ends its hiatus with a week long acoustic fest at the Crystal Hotel here in Portland
These shows are all 7-10pm. RF will start and finish the shows with our guests in the middle somewhere.
May 5 – Richmond Fontaine with special guest Mike Coykendall
May 6 – RF featuring Paul Brainard
May 7 – RF w/Paul Brainard and special guest Piecost
May 8 – RF w/ Kelly Blair Baumanand a reading by author Patrick deWittbacked by RF
May 9- RF w/ special guest Herman Jolly from Sunset Valley and Buzzyshyface
May 10 – RF w/ special guest Alexa Wiley and a reading by Tim Sproul backed by RF
May 11 – RF w/ special guest Freddy Trujillo
Solo Willy Mar 11 in Portland
March 5, 2013
Monday March 11 Secret Society, Portland— Willy opening for Rick Bass & Stellarondo
http://secretsociety.ticketfly.com/event/225745-rick-bass-stellarondo-portland/
Dave Harding UK Tour
February 21, 2013
Our man Dave is hitting the road in the UK. Dates below.
Check him out and buy him a beer, he looks skinny.
Richmond Fontaine bassist Dave Harding will be embarking on his first UK solo tour. Harding, a founding member of Richmond Fontaine, will be performing songs off of his two solo albums Across The Road and You Came Through, as well as sharing some stories about his life with the band.
The Motel Life (film) Wins 3 Awards
November 24, 2012
Great news from the Rome International Film Festival! ( http://www.romacinemafest.it/ecm/web/fcr/en/home)The Motel Life made an impressive showing, taking home the Audience Choice Award as well as the awards for Screenplay and Editing. It received a roaring round of applause after the premier screening and there was quite a bit of buzz about its cast, cinematography, animation, and story. And remember to stay for the closing credits as THE BOYFRIENDS closes the movie! Release dates are still TBA but fingers crossed you'll see it at a theater near you soon…
Meanwhile, check out this early review. (http://blogs.indiewire.com/theplaylist/rome-review-the-motel-life-a-small-but-perfectly-formed-indie-with-a-sweet-sad-heart-of-gold-20121116 )
xo RF
Village Voice Mention
November 7, 2012
http://blogs.villagevoice.com/music/2012/10/eight-musician-turned-authors.php
Willy in fine company
Willy and Jonathan Evison Readings
August 15, 2012
Willy is happy to announce two readings with his great pal Jonathan Evison.
Johnny has a tremendous new novel, The Revised Fundamentals of Caregiving,
so Willy is coming out of hiding for two events. He'll likely read from a new story called Lorna,
soon to be published by the good folks at Tin House. Hope to see you there…
Saturday August 25th @ 5:00pm : Sunriver Books and Music : Sunriver, OR
Wednesday, September 5th @ 7:30 PM : Powell's Books : Portland, OR
Post to Wire on Vinyl
July 23, 2012
Hi people, as you know our friends at Diverse Records have released our album "Post to Wire" on 180 gram Vinyl. We have acquired a few copies and they are available (while they last) on our merch page. These also contain a bonus 7″ that has a pair of unreleased songs from the same session. Memories…
ps. we are careful shippers of LPs and use the special cardboard wrap around doo dad
Dave Harding "You Came Through"
June 29, 2012
Dave has just released his second solo record You Came Through. The album was produced by Mike Coykendall and features members of Richmond Fontaine and other stalwart musicians of the Portland music scene.
He has a cool blog with some behind the scenes info. http://youcamethrough.blogspot.dk/
Grab the album at his bandcamp site. http://daveharding.bandcamp.com
Nice words from George Pelecanos
June 5, 2012
George Pelecanos the best working crime novelist in America wrote this about RF. Pretty damn cool!
Sunday, May 27
9:30 p.m. Listening to Richmond Fontaine's latest CD, The High Country. Richmond Fontaine, headed by Willy Vlautin, have a stellar reputation in Europe (I saw them at a venue in London a couple of years ago with a packed house of raucous Brits) but are less well known here. It's hard to describe their music, which makes it hard to market I guess, but I'd go for cinematic Americana, Great Northwest country-rock, or song craft with a literary bent. The High Country is a concept record, and at first a bit inaccessible, but among the oddities, instrumental interludes, and spoken-word moments, tracks like "The Chainsaw Sea," "Lost in the Trees," "On a Spree," and "The Escape" achieve a kind of epic grandeur. The ace guitar work is from Dan Eccles. Newcomers might opt for a more traditional trip and try the record Post to Wire, which boasts many fine songs, like "Barely Losing," a sublime we-took-a-road-trip-and-we're in-love tune ("And we're walking along the railroad tracks / At five in the morning / Wishing we could always be like this / That we'd never have to go back"), or download the track "Incident at Conklin Creek," from The Fitzgerald, which is akin to a spare, perfectly realized Raymond Carver short story. By the way, Willy Vlautin is also a novelist who wrote Northline, one of my favorite books of the past ten years. Yeah, the dude's some kind of genius.
The complete article is here:
http://www.vulture.com/2012/06/george-pelecanoss-week-in-culture.html
San Francisco Reading at City Lights May 31
May 17, 2012
Willy couldn't be more excited to be reading at the world famous City Lights Bookstore in San Francisco with the iconic Barry Gifford. Barry will be reading from his new book of poetry, Imagining Paradise, and Willy will read from a new story, soon to be published in Tin House's upcoming issue. Who knows – Willy might even play a song…
Hope to see you there: Thursday, May 31 @ 7:00pm
Dan and Willy back across the pond.
May 2, 2012
Willy and Dan are back overseas to do a handful of dates. Some with our pals Peter Bruntnell and Richard Buckner.
They also get to go to Kilkenny Roots Festival, lucky dogs!
Willy shortlisted for IMPAC Award!
April 17, 2012
Lean on Pete shortlisted for IMPAC award!
April 12, 2012
The 10 finalists for the prestigious International IMPAC Dublin Literary Award were announced this morning, and Lean on Pete made the cut from some 150 on the longlist. The Irish Times says Pete is a "stand out". The IMPAC award is the largest and most international prize of its kind with nominations submitted by libraries all over the world for books in any language. Willy is overwhelmed by the honor. The winner will be announced June 13. Keep your fingers crossed for Pete and Charley!
Here's the link! http://www.irishtimes.com/newspaper/ireland/2012/0412/1224314641774.html
Also our pals at Diverse have put "Post to Wire" out on vinyl
http://www.diversevinyl.com/item.php?id=90014a02b64970d7335b99b0fd4b68d9
Lean on Pete up for Dutch Award
April 2, 2012
"De Ruwe Weg" the Dutch translation of "Lean on Pete" is up for a young peoples book award. I believe you can vote for Willy if you can figure it out and are under 30.
http://www.djp2012.com/?pid=2&start=50
Liverpool review with nice RF mention
March 21, 2012
Here is a review of the Liverpool show with the Jayhawks. http://www.peterguy.merseyblogs.co.uk/2012/03/jayhawks-richmond-fontaine-o2.html
Also got a few more keyrings so check the merch page. The handful of you who were back-ordered shipped yesterday. Some CD copies of We Used to Think the Freeway Sounded Like a River have surfaced and are available also.
Willy and Dan keep on truckin to Eastern Europe!
Road Goes On
March 14, 2012
Dan and Willy were just in Scotland so I was inspired to post this version of "A Ghost I Became" from Glasgow in '07. Download it free from our Bandcamp Site. Keep it between the ditches fellas.
Dynamic Duo
February 29, 2012
We have been hearing some beautiful tones emanating from the basement here at RFHQ. It's Dan and Willy practicing up for the big tour with the Jayhawks next week. I have heard some classics not played for a while and new tunes never heard before. Willy says The Jayhawks are ripping it up. He saw them earlier this month in Portland so it will be win win! Also some nice headlining spots at more intimate venues on this one. The boys are bringing some merch and signing boobs etc so go say hi.
Also SONIC magazine in Sweden did a spread on WV and the Motel Life, so pick one up if you are over there.
http://www.sonicmagazine.com/index.php?option=com_content&task=view&id=4183&Itemid=187
Dates
March 8 – Leicester – The Musician http://www.themusicianpub.co.uk/
March 9 – Tingewick – Village Hall http://www.empty-rooms.com/fontaineduo12.html
March 10 Edinburgh – HMV Picturehouse * http://venues.meanfiddler.com/hmv-picture-house/listings/featured/4989/jayhawks-tickets
March 11 – Liverpool – Academy * http://www.o2academyliverpool.co.uk/event/32562/the-jayhawks-tickets/ArtistsDetails
March 12 – Bristol – Academy * http://www.o2academybristol.co.uk/
March 13 – Dublin – Button Factory * http://ww2.buttonfactory.ie/content.php?ID=1
March 14 – Belfast – Spring and Airbrake* http://www.cdcleisure.net/2.php?&band=538&venue=Spring+%26+Airbrake
March 15 – Dundalk – Spirit Store http://www.spiritstore.ie/
March 16 – Cologne – Die Kantine * http://www.kantine.com/detail.php?id=902
March 17 – Berlin – The Lido* http://www.lido-berlin.de/
March 18 – Hamburg – Greuspan* http://www.gruenspan.de/
March 19 – Guildford – Crypt Bar, Angel Hotel http://www.people-independent-music.co.uk/
March 20 – Cardiff – Ten Feet Tall http://www.gatheredinsong.com/about/events
March 21 – Bath – Chapel Arts Centre http://www.chapelarts.org/index.php?main_page=monthly_listing&month=March&page=2
March 22 – Zagreb – Mali Pogon, Tvornica Kulture http://www.tvornicakulture.com/tvornica-kulture-info.html
March 23 – Belgrade – Gun Club http://www.odlicanhrcak.com/?cat=44
March 24 – Vienna – Haus der Musik http://www.hausdermusik.at/en/events/31.htm
Jayhawks Dates
December 8, 2011
Willy and Dan are excited to be supporting The Jayhawks on some shows in March. Check out the dates on our tour page
Dec 7 last chance to hear live Fontaine in 2011
December 4, 2011
Willy and Dan are doing a free acoustic performance at Music Millennium here in Portland this Wednesday at 6pm. Come down and pick up some stocking stuffers like "The High Country" while listening to songs about people who have it worse than you (hopefully).
Happy Holidays!
The High Country on vinyl
November 22, 2011
Hey, Willy brought back a few LPs of "The High Country" from our last tour. They are very limited, only 40 I think. Hit the merch page while they last!
Back Home
November 16, 2011
Hey all. We survived our two tours and had a great time seeing our friends over there. Stay tuned for some photos.
The merch page is back up.
XO RF
Euro Tour Part 2
October 13, 2011
We are taking off again on Monday to sunny Spain to begin our second leg of "The High Country" tour. Over the next three weeks we will visit; Spain, Germany, Denmark, Sweden, Ireland, Northern Ireland, Norway and Liverpool UK!
Check out our Tour Page for cities. Merchandise is shut down until we return in November, just in time for the holiday rush.
Decor will still sell stuff and you can still download songs/albums at our bandcamp site.
See you out there
xo RF
Record Release Shows. Seattle and Portland this week
October 5, 2011
We are back from Europe and after playing 19 in a row we should be in good shape for the two this week. We are at the Sunset Tavern in Seattle Thursday and the Star Theater here in Portland Friday. We are bringing Amy Boone from The Damnations with us to play some keys and sing the part of "The Girl" and our pals Ian Moore and the Lossy Coils (both shows) and Celilo (in seattle) and Mercy Graves (in portland) are playing too. Come on out!
Ricky Ross session/ Americana UK
October 1, 2011
Hear Richmond Fontaine's session for Another Country with Ricky Ross on BBC Radio  Scotland and an interview with Willy Vlautin. The programme broadcasts on Friday 30th September 2005-2200 hours UK time, is repeated Sunday 2nd October 2200-0000 hours and you can hear it through the BBC iplayer  anytime over the next nine days. http://www.bbc.co.uk/programmes/b00hh26l
Americana UK festival Dan and WIlly will be playing http://www.americana-uk.com/americana-ten
New Album
September 2, 2011
Check the tour dates page and come on out!
Here is a nice review of the record from The Irish Times, No Depression
Thanks for all your support over the years!
love RF
Check out the new video
August 24, 2011
Gary made a killer video for our hit single.
Hit Single Goes Vinyl
August 4, 2011
New vinyl single of "Lost in the Trees" is here. They feature two songs from our upcoming album "The High Country" and a bonus track. These are imported from our friends at Trash Aesthetics. They made 500 (all numbered) and they went pretty quick last time. We at RF headquarters will ship to North American addresses until we run out(SOLD OUT). TA will send worldwide. Order Here.
Inside along with the record is a beer coaster, sticker and handwritten lyric sheet.
Tracks: Lost in the Trees, The Eagles Lodge, The Mechanic Meets the Girl at the Movies.
Richmond Fontaine Acoustic Tour
July 18, 2011
Willy and Dan have headed over to Ireland and UK for a week of dates. They will be playing the classics and tunes from the new album. On Thursday they are doing a cool thing in London before a screening of "Blue Velvet". Rumor has it that a cut from our freshly shot video will be shown. I hope it's not too weird for Lynch fans.
Willy and Dan – Richmond Fontaine acoustic tour
July 19 – Galway Arts Festival – afternoon reading and evening show at the Roisin Dubh
July 20 – Winchester – The Railway – acoustic duo show
July 21 – Prince Charles Cinema, London – acoustic performance, followed by the new promo video and then Blue Velvet
July 22 – Port Eliot Festival – reading and acoustic performance http://www.porteliotfestival.com/ 
July 23 – Truck Festival – main stage in the afternoon http://www.thisistruck.com/
July 24 – Americana Summertyne Festival Gateshead/Newcastle – outdoor free music stage in the afternoon
"The Mechanic's Life" from the upcoming album "The High Country"
July 1, 2011
Here is a quickie home movie we made so you would have something to stare at while listening to a cool song from our new album. These shots are from the tracking sessions at Type Foundry Studios. There is a real video in the works for our hit single, so look out mtv.
Mini Tour: Boise, Cedar City, SLC and Reno
June 8, 2011
Hey folks. We are hitting the road to play the Groovefest in Cedar City, Utah. Along the way we will touch down in Boise, Salt Lake and Reno
June 22 Boise, ID.  Neurolux
June 23 Cedar City, Utah   Groovefest after hours
June 24 Salt Lake City, Utah    The State Room  638 South State Street
June 25 Cedar City, Utah   Groovefest  9:30pm
June 26th, Reno, NV Sundance Bookstore (Grand Opening Party) This is a free event @ 7pmwww.sundancebookstore.com
Portland Rose Festival June 12th
May 19, 2011
It is time for our fair city's annual celebration of the majestic Rose. We will be playing all of our flower related songs and more on the RoZone stage from 3:30-4:30 Sun June 12. Looks like a bunch of great Portland bands that day starting at 2. Bring sunscreen and a raincoat (to hide the flask)
Seattle Show
May 6, 2011
Hey, we are playing the High Dive up in Seattle with our friends Massy Ferguson Friday May 13th.
Oregon Book Awards
April 27, 2011
Hot damn! Willy won the Ken Kesey Fiction Award for his book Lean on Pete. 
He also won the brand new Reader's Choice Award thanks to millions of votes from the RF army. You guys rule!
Doug Fir April 14th
March 13, 2011
 Have you ever rocked out to RF in a log cabin? I know Uncle Jeff has but I'm talking about a log cabin that serves strong drink and has a killer sound system. Again, Uncle Jeff probably has, but the rest of you get on down to the Doug Fir Lounge here in Portland.
Get there early because joining us will be Chris Marshall for his record release and The Low Bones .
Don't blow it, Dang.
Winnemucca, Mississippi
February 15, 2011
We are getting to play with our old pal Fernando at Mississippi Studios here in Portland on Feb 26. For a little change of pace we have decided to play our 2002 album Winnemucca in its entirety, if we can remember it. Come on down
Drop me off…
Willy this Thursday in Pendelton, OR
February 7, 2011
Willy Vlautin and Laura Gibson with Rian Beach
Thursday, February 10, 6PM/Free/All Ages
Great Pacific in Pendelton
Happy New Year!
December 30, 2010
Big Jerry show tomorrow at the Mt Tabor Theater. Folks are coming in from all over to ring in the New Year!
Willy at Powell's
November 22, 2010
December 15
Willy is honored to be reading at Powell's with one of his favorite all-time writers, Barry Gifford. Also on the bill is Jim Nesbit, a great crime writer from the Bay Area. They'll be making it a Christmas-themed evening. Willy will be joined by Paul Brainard (hopefully with his famous Fun Machine), performing a bit from A Jockey's Christmas. 7:30pm @ Powell's City of Books in Portland.
Richmond Fontaine the Racehorse
November 11, 2010
Check it out.  Lil' Ricky came from way behind to win his maiden race by 1/2 a length. Here is a blurb.
Satyricon October 15
October 9, 2010
Big show this coming week at Satyricon here in Portland. We are getting the gang back together, it's Bingo Richey, Fernando then RF Friday night. 9pm $10
Music Fest Northwest
September 8, 2010
We have a show here in Portland at Berbati's Pan on Friday for MFNW. MFNW took over for NXNW a spin-off of SXSW a few years ago. Eleven years ago RF played a NXNW showcase at Satyricon where we happen to be playing next month for a farewell show (for the venue not us hopefully), see how this is all tying together? Nope. Well our buddy Erik recorded that show back in '99 and the sound quality is actually good so we posted it for all to hear. Check it out here, hopefully it will bring back some memories or get you in the mood to catch one of these shows. Careful, we were young and strong back then.
Willy reading tonight and Thursday! and gig Tuesday
August 16, 2010
Monday August 16th @ Peppers Theatre Edinburgh, Scotland (Willy reading with David Vann as a part of the Edinburgh literary festival)
Tuesday August 17th Ed Book Festival Willy playing acoustic gig @ the Unbound Stage 9pm.
Thursday August 19th @ HBC, Berlin, Germany  (Willy reading with Clemens Meyer celebrating the release of Lean on Pete in Germany)
Pickathon 2010
August 5, 2010
This weekend is the Pickathon here in Portland. If you happen to be at the festival come see us!
Sat Aug, 7  1:45 p.m. Fir Meadows Stage
Sun Aug, 8   1:00 p.m. Galaxy Barn
Willy and Dan @ Mississippi Studios July 31
July 26, 2010
The dynamic duo are opening a show for Federale and Chief Nowhere July 31st at Mississippi Studios here in Portland.
Show starts at 9pm doors 8.
New Outta My Head x2
July 12, 2010
Dave has put up two new issues of Outta My Head!
RF at Dantes Jun 10th
June 7, 2010
Hey, we are playing Dantes with Kevn Kinney and Scott McCaughey this Thursday. Come on down
DidgeriDoods return from down under
June 2, 2010
Dan got held up at the airport for trying to bring a Roo back with him to USA, but Willy made it back safe and sound. RF would like to thank Nonzero Records and their head honcho, Nick Carr for bringing Willy and Dan to Australia. Thanks Nick! We Used to Think the Freeway Sounded Like a River was album of the week on Australian National Radio and the turnouts to the shows were amazing. Thanks also to the good people at Allen & Unwin for helping Willy's book "Lean on Pete". They are hands down the coolest publisher in Australia. Also thanks to the great musicians who shared the bill with Dan and Willy. Hats off to Robert F. Cranny, Jason Walker, Perry Keyes and Gentle Ben and his Sensitive Side. And most of all thanks to all the people who came out to see the show and support RF.
Australia
May 27, 2010
Well the first show is over by now and Willy and Dan are having a few Coopers. One more chance to see them in Sydney tomorrow (tonight) before they head up the coast.
Willy and Dan Down Under Richmond Fontaine Acoustic Duo
Sydney
Thu 27, May – Brass Monkey, Cronulla
Fri 28, May – Notes, Newtown
Brisbane
Sat 29, May – Avid Reader (early evening instore)
Sat 29, May – Troubadour
Melbourne
Sun 30, May – East Brunswick Club
Live at Doug Fir
May 13, 2010
Someone pointed out that we didn't have "Live at Doug Fir" up on our download site (oops). All better.
http://richmondfontaine.bandcamp.com/album/live-at-the-doug-fir
Doug Fir Tonight
April 29, 2010
Big show tonight amigos. Come on down to the fir for our friends From Words to Blows' cd release party. The Very Foundation kicks it off at 9 p.m. then From Words to Blows at 10 and RF at 11
Willy on "Think Out Loud" April 23
April 20, 2010
We have an excellent radio program here in Portland called Think Out Loud. The show is on at 9am & 9pm weekdays (pacific time) on Oregon Public Broadcasting. They cover regional and global issues with experts and call-ins from average Janes and Joes via phone and e-mail. This Friday Apr. 23 as part of their Northwest Passages series they have Willy on to talk about writing books and songs etc. So be sure to check it out on 91.5 FM. "But I don't live in Portland" you say. Well they stream live on the web and they podcast every show, links below.
http://www.opb.org/thinkoutloud/shows/nw-passages-willy-vlautin/
http://www.opb.org/programs/streams/
http://www.opb.org/thinkoutloud/archives/2010/apr/
Lean on Pete in the USA
April 14, 2010
Tuesday April 13 is the official US release date for Willy's third novel, LEAN ON PETE!
It has been extremely well received so far in the UK, Ireland and Australia…
"As one boy's journey, Lean on Pete is as real as blood: as a novel it is remarkable. Willy Vlautin, romantic and realist, has written something special that will make you shudder, weep, rage and wonder at how such things happen and do, and how some individuals such as Charley can suffer them, absorb the grief, and somehow survive. How good is contemporary US fiction? This good: catch your breath good."
Eileen Battersby, Irish Times
Willy is heading out on the road to do a bunch of readings. Support your local bookstore and come on out to a reading. For a lucky couple of cities guitar man Dan Eccles and Willy will play as the RF Acoustic Duo. See dates below and on Willy's site.
More info on the novel here.
If you can't make it to a reading but want to buy a personalized autographed copy of Lean on Pete, click here.
Hope to see you soon at a reading or gig!
April 13 Eugene, OR @ U of O Bookstore
April 17 Brooklyn, NY @ Union Hall with RICHARD BUCKNER (music only gig)
April 19 Brooklyn, NY @ Powerhouse Arena reading with HANNAH TINTI
April 21 Boston, MA @ Brookline Booksmith reading with JENNIFER HAIGH
April 23 OPB radio Think Out Loud Northwest Passages 9:00 am (radio show featuring northwest writers)
April 27 Portland, OR @ Powell's Books
April 28 Seattle, WA @ Elliott Bay Book Company
May 3 San Francisco @ Green Apple Books (Reading is at Edinburgh Castle and features Dan Eccles on guitar)
May 4 Reno, NV reading @ Sundance Books 6:30 PM
May 4 Reno, NV Richmond Fontaine acoustic duo (Willy and Dan) @ Ole Bridge Pub 9:00 PM
May 5 Salt Lake City, UT @ Sam Wellers 6:00 PM
May 5 Salt Lake City, UT Richmond Fontaine acoustic duo (Willy and Dan) @ The State Room 9:00 PM
May 6 Denver, CO @ Tattered Cover
May 11 Pasadena, CA @ Vromans
May 12 LA, CA @ Book Soup
May 21 Willy and Dan are heading to Australia!! Tour dates to follow
Got some tour photos up
March 29, 2010
click here to see them
Home Again
March 19, 2010
Hi Everyone,
We are back from tour and had a great time. Thanks very much for coming out to see us. These were the best attended gigs so far and included 10 sell-outs in the UK. Thank you repeat fans for spreading the word and dragging your friends out to the shows.
We have our new live album "Postcard from Portland: Live at Dante's" available on our website merch page. These are a limited run (1000 USA 2000 UK/EU) the US version is in a cardboard eco wallet and the Euro version is a digipak.
Our sister site in UK decorrecords.com has the digipaks available now as well as T-Shirts and a few 7″ singles. I see they also have Lean on Pete and Willy's other books. The UK/EU version of Postcard from Portland will be in stores over there Apr. 26th.
Lean on Pete comes out April 13th here in the states and Willy is doing some readings and one acoustinc gig.
Our next Portland gig (full band) is April 29 at Doug Fir with our friends From Words To Blows and The Very Foundation.
We will post some more tour pics soon on the tour page.
XO RF
Oslo and beyond. Euro Tour 2010
February 6, 2010
Hey, we have temporarily shut down our merchandise page cause we are hitting the road. You can still go to stores or Decor, Arena Rock, CDBaby etc.. or wait until March 10 and order from us. You can still download of course.
Yes we are going to Norway, Sweden, Germany, Belgium, The Netherlands, England, Wales, Scotland and Ireland and we are bringing out new live album, recorded right here in Portland at our beloved Dante's. It features the best 69 minutes of our recent record release show. Like the Doug Fir record we used a fancy rig to multitrack so it sounds great. These will be available when we get back from tour, direct from us or in stores.
Willy has already hopped a plane to do some legwork for his new book 'Lean on Pete'  he is doing some readings/gigs starting Feb. 9th in the UK until we arrive in force on the 14th for Oslo and the rest of the tour.
We hope to see you there xo RF
Lean on Pete
January 12, 2010
Check out this cool video for Willy's new book.
"I read it on tour and loved it…. I may have shed a few tears but I don't think the guys saw"  S. Oldham- Country Drummer
Friday Jan 8 at The High Dive in Seattle
January 6, 2010
We are storming the Emerald City this Friday to celebrate our new release. Come on down to The High Dive and have a few with us. Show starts around 9:30 with Norman Baker then Red Jacket Mine then US. We will bring copies of our new album in CD and Vinyl form.
For the folks here in the USA who have been waiting, we now have our LPs available on the merch page!
Dante's in Portland this Friday
December 7, 2009
Yep. Big record release this Friday @ Dante's. Birthday boy Michael Dean Damron opens with Dolorean in the middle slot. Should be a fun night.
Our vinyl truly exists. I hold in my hand a copy of 'We Used to Think the Freeway Sounded Like a River ' in LP format. See our merchandise page to order.
We finally have T-shirts available also, and don't forget Willy's soon to be classic holiday tale 'A Jockey's Christmas', fine gifts for friends and enemies alike.
New Yorker Review
November 2, 2009
Hey the New Yorker reviewed We Used Think the Freeway Sounded Like a River. click below to see it.
Thanks to everyone who came out and saw us and to those behind the scenes who make it all possible.
Special thanks to Stiv Cantarelli for some heroic drives and kick ass guitar playing.
Zurich
October 25, 2009
We just played a great place in Switzerland called El Lokal. The Bar is very interesting and the people are very cool..Our buddy Stiv Cantarelli has been opening for us and played a cool solo set. We had fun in Italy, Vienna and Zagreb also. Ireland was a blast of course. Tomorrow we head down to Spain, so we will be speaking three or so languages in one day, just to order food and beer.
RF
Euro Tour Part 2
October 12, 2009
Willy is back on his feet so we are heading to Ireland tomorrow. Check the tour dates page for a gig near you.
Sorry Portland and Seattle fans. We will play as soon as we can.
XOXO
RF
Record Release Parties Canceled
October 9, 2009
Man o man. Willy is so sick with the flu that he hasn't slept in three days and can't say more than two words without coughing. So instead of doing an experimental instrumental jazz odyssey we are forced to cancel this weekends shows at Dante's and The Tractor Tavern. We will try and reschedule as soon as we can. Sorry everyone, we know this sucks.
RF
Two shows canceled
October 7, 2009
Just spoke to Willy and he can't talk so NO Music Millennium show today. We will reschedule for another day.
Also, sadly Kelly's Bar in Galway lost thier leader in a car wreck so no show there. RIP.
Thanks for your understanding.
RF
Home Again
September 29, 2009
We had a excellent time on the second half of our European Tour. Ralph Huntley came along and played some great piano to round out the RF sound. We ran into our friend Al James, from Dolorean, who played some shows with us. We met some new friends as well, especially Peter Bruntnell and his band. (surf's up Davey Lemonade) Here are some Pics.
It always surprises us that people come to the shows in such far away lands. Thanks to all our friends who are out there spreading the word. We will do our best to keep coming back.
We have a few hometown shows coming up. First on Wed. Oct 7 we are playing Music Millennium at 6 p.m. to celebrate our USA release of We Used to Think the Freeway Sounded Like a River. Then Fri. Oct 9  big rock show release party at Dante's with Federale, and Kelly Blair Bauman. Saturday Oct. 10 Tractor Tavern in ol' Seattle
We have updated the tour page with more dates and changed a few (sorry) so check in on that.
This is a super cool 1 minute video postcard  http://www.youtube.com/watch?v=J6AVjbPUh48
It was done by Wendy Peyton and stars Darin Goble.
We did a radio session here at Oregon Public Broadcasting. We did some songs and an interview and it is now live at opbmusic.org.
Click on the link below and pretend that our new album is your most anticipated of the week, if you are bored.
http://www.magnetmagazine.com/2009/09/25/what-album-are-you-most-looking-forward-to-next-week-7/
We hit Ireland, Eastern Europe, Switzerland, Italy and Spain in two weeks as well so check the tour page.
Stonehenge
September 15, 2009
We are having a great time here in the UK. We even got to see Stonehenge and some other ancient sites. Thanks to all the people who have been coming to the shows. It keeps us going.
We have added a few shows so check the tour page
XO
RF
Heading out to Europe
August 31, 2009
Thanks everyone for coming out to Kenton on Friday. It makes for a nice send off. We hit the trail for the old country this week, it has been two years for some of us and we are looking forward to seeing some pals over there.
Here is where we are going. We will try to keep you posted if anything exciting happens
XO
RF
Top Secret Gig
August 26, 2009
We are playing the World Famous Kenton Club here in Portland on Friday. The incredible Ralph "Chops" Huntley will be joining us on keys. Starting the evening in fine fashion will be Mike Coykendall Band round 9:30 I bet.
We Used to Think the Freeway Sounded Like a River
August 17, 2009
Our new record has hit the stores in UK/Europe and is coming next month here in the USA. It has been getting good reviews so far which is nice because we worked hard and spent all our allowances. Support your local record stores please, but if you cant get out download it here.
Uncut- "Raw, autobiographical brilliance" 5 stars
Q- "Eighth and best album from Oregon four-piece" 4 stars
Word- "Gorgeously lyrical guitar-pop from America's Northwest"
London Sunday Times- 4 stars
The Express- 4 stars
Mail On Sunday (London)- "their finest record since 2004's definitive Post to Wire."
The Independent- "Alcohol, Winnebagos, freeways, motel rooms." 4 stars
Reno
August 12, 2009
We had a great time down in Reno. John Doe and The Sadies were superb as always. Thanks everyone for coming out, especially those who made the long journeys. Now we have to put our noses to the grindstone and relearn the songs from our new album for the tour.
xoxo
RF
Watch Out
August 4, 2009
Here is a lame video I shot on a digi camera (next time we will borrow one made for video). On the plus side it features a song from our new record and some behind the scenes shots from the studio.
See it at our facebook.
Scorcher
July 28, 2009
It's hot here in Ptown yikes! Willy made it back alive despite getting in a few drunken brawls at the Windmill. Here is a picture of us (before the black eye).
London in-store @ Pure Groove
July 16, 2009
Willy will also be doing a short 15 min instore at Pure Groove records 1:00 this Friday  http://www.puregroove.co.uk/  The shop only holds about 40 people so get in early
Brighton Show
July 15, 2009
"For Willy's Brighton exclusive full show we will be giving out three copies of the new Fontaine album "We Used to Think the Freeway Sounded Like a River" to three lucky winners from a raffle there. This will be Willy's only full solo show this year as the other sets will only be 30-40 mins"
Pretty sweet since normal humans can't get the disc until August
Video and extra gig
July 14, 2009
Brad Beenders made a video for our single "You Can Move Back Here"(fast loading version)
If you want high quality and have patience to wait about 1 minute (with high speed) here is the Big Version (it took 3.5 min on my mac?)

Willy is doing another solo show. Friday after the Social he sneaks over to The Windmill in Brixton for a short set around 10ish
Willy Vlautin solo dates and new 7″ single release
July 9, 2009
Willy will be going over to the UK as well as Amsterdam and Berlin next week for some promotion as well as a few special solo shows. Willy is doing a special press night at the Social in London on July 17th and will be onstage for a short set at 8:00 playing cuts from the new album as well as talking to fans afterwards. There are only 15 tickets left to this show so pick them up quick. The show will feature the release of the brand new 7″ single  "You Can Move Back Here" which is backed by the track "Now You Know It Too" which will not be on the new album. This limited edition single (500 copies only)  is out via our friends at Trash Aesthetics  who specialize in 7″ releases. The single will be in the shops on July 20th but you can get it at the show first. If you can't make it to the show please pick it up at http://www.trashaesthetics.com/site/shop.html
On Saturday July 18th Willy will be doing the only full show on this mini tour in Brighton with new and old material at the Basement, doors at 8:00. The Basement, 24 Kensington St, Brighton.
RF
Reno Poster
June 29, 2009
We are playing a great show with John Doe and The Sadies on Aug 8th. Check out this cool poster!
Hit single coming next month
June 22, 2009
7″ vinyl single drops July 20th. Here is some news and the song "You Can Move Back Here" from our upcoming album 'We Used to Think the Freeway Sounded Like a River"
May Shows with M. Ward
April 30, 2009
Going to California to do a couple of shows with M and the band.
Fri May 15th Visalia, CA   Fox Theater
Sat May 16th Oakland, CA   Fox Theater
One in Eugene also
Fri May 22nd Eugene, OR    McDonald Theater
Willy in Wales/ Downloads
March 31, 2009
Willy is doing some solo shows this week in Wales. If you are lucky enough to live there or just visiting, take a break from cool castles and mountains and check him out. ( Have a few Brains for us that couldn't go.)
April 1
Newport, Wales
Le Pub (solo acoustic)
April 2
Swansea, Wales
The Chattery (solo acoustic)
April 4
Laugharne, Wales
The Laugharne Weekend (reading with music)
Also you can now support RF and fill in your collection by downloading our records Here . We will add more stuff soon.